Am I doing the right thing?
Fair Question. Simple answer.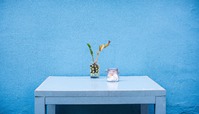 Have you ever found yourself wanting to follow through your convictions , doing the right thing but instead you find yourself doing the wrong thing you said you would not do. Take your time and reflect on what that is for you because God knows we all can identify one way or another.
With Jesus, He causes you to win and have good success in life always. Doing the right thing at the right time with the right people at the right place. That is is why you and I need Him. We all could do with a helping hand.
Jesus is God's way of reaching out to you. Offering you a helping hand. Take it.
Taste and see that God is good.