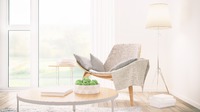 WELCOME
Hi there. It's a pleasure to meet you!
I'm a pharmacist manager by day and a blogger enthusiast by night :). I have learnt a lot from social media influencers who are living their life out loud sharing their wit, love and relationship with the world . It has given me the head start I needed and passionately fuelled my desire to publicly blog my life out loud too.
The act of publicly blogging gives my deeds permanence. But I also hope it gives you a beautiful head start wherever relevant.
Stick with me and take what you need. After all, sharing is caring. Its more blessed to give than to receive.
Just promise me one thing. Pay it forward. Share it with someone else. Don't let it stop with you.
XOXO
Olamiji Susan Odebiyi.